The cats of the Clan are posted here. To join, post at the the bottom. Things to post:
Name
Rank (i.e. warrior, medicine cat, apprentice)
Description (what your cat looks like)
Other (family, past, mate, whatever. if you are an apprentice, post your mentor)
Leader~Spottedstar
Spottedstar is the leader of BreezeClan.She is small and lithe, and orange with dark markings on her flank. Spottedstar is brave, loyal, and would die for any member of her Clan. She loves rain, night, and stars. Her mate is Ashstripes and her kits are Lionkit, Swiftkit, and Firekit. Spottedstar has no family, as they all died in various ways. Her warrior name was Spottedfire and she has eight of her nine lives left.
Deputy~Rainwater
Rainwater is the loyal deputy of BreezeClan. She is a light gray she-cat with bright green eyes. She is young and adventurous, and has been good friends with Spottedstar since they were apprentices. She loves to hunt and is looking for a mate. Rainwater also wishes to have kits some day.
Medicine Cat~Moonfoot
Moonfoot is a pretty gray she-cat with white paws and shimmery blue eyes. She is bright, intellegent, and bubbly, and she is a dedicated medicine cat. Moonfoot can space out easily and is really weird sometime. She sometimes has odd dreams which she cannot explain, and she often says things that are wise beyond her years.
WARRIORS
Purewhisker is a pretty brown and white she-cat. She is formerly of the Tribe of Rushing Water, and she is great at hunting and fighting.
Mistwing is a dark gray she-cat with misty blue eyes. She loves night and rain and is great at fighting. Mistwing is rather mysterious and solitary, and she likes to be left alone. She is very swift and shy. Mistwing wishes for a mate, but is too shy to admit it.
Ravenpelt is a beautiful black she-cat with purple eyes. She is a great hunter and wants a mate.
Thunderstrike is a handsome dark gray and black tomcat with amazing blue eyes. He is currently looking for a mate that is kind and doesn't care how stupid he acts. His brother is Ashstripes and he was abandonded by his family as a kit because he was the smallest of the litter and couldn't fend for himself. He ended up as the biggest and strongest of all his late littermates. All of them except Ashstripes ended up dying of greencough after he left. His parents are unknown.
Firemoon is a ginger she-cat with bright green eyes. She is strong, brave, and doesn't know who her family is. She was found starving at the edge of BreezeClan borders as a kit. She wants a mate and to be a mentor.
Reedwhisker- Reedwhisker is a dark brown tom with green eyes. He is very easy going and somewhat shy and reserved. He really wants a mate and to have kits someday.
Tigerfang- Tigerfang is a striped tom with blue eyes. He loves to fish and hates certain kinds of prey. He is very good at hunting and fighting and is found attractive to she-cats. He is looking for a life-long mate.
Shadewhisker- Shadewhisker is a midnight-black tom with piercing yellow eyes. He is a clumsy fighter but very good at hunting. He has a huge crush on Mistwing but is too shy to admit it.
Lunarshade is a black she-cat with watery blue eyes. She is pretty and shy, and gets completly tounge-tied around tomcats. She has big crush on Eaglestrike, ever since he saved her from ShadeClan. Some cats like her for her physical strength, but most admire her mental strength. She can't be bribed, taunted, tempted, or have her facial emotions read. She avoids most because she is afraid that she'll say the wrong thing.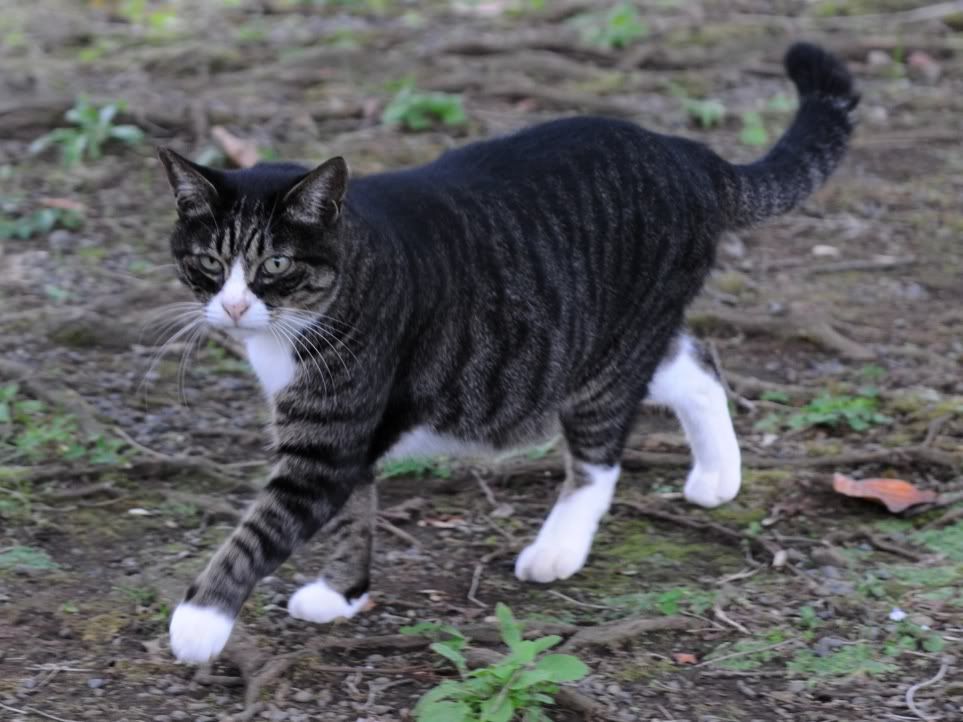 Foxtalon is a dark tabby tom. He loves to explore and dreams of dark things. A good leader and wishes for a family.
Dawnflight
A lovely, simple, she-cat who has a bit of a crush on Foxtalon and Tigerfang.
She loves hunting and not really the best fighter, but she is very independent and doesn't rely on others. Appreciative towards her clan mates, she is looking for a mate, and a loyal and appreciative mate too.
Her sister was Yellowblossom long ago, but she died from a dog attack.
Ashstripes is a silver tom with sky blue eyes. He was born in Twolegplace. He had a horrible brother and when he died, Ashstripes was blamed for his death. He was exiled and he came to BreezeClan hoping for a second chance. His mate is Spottedstar, and his kits are Lionkit, Swiftkit, and Firekit. He knows a few other cats here and is still young.
Sandfire
Queen
Dark ginger with lighter ginger patches and black
Ligerheart is mate, Firesong sister, kits are Speedkit Rushingkit Swiftkit Thornkit Juttingkit.
(Picture soon!)
Willowpool- a light-hearted she-cat with a white pelt and striking blue eyes. She is an underdog, meaning she was never really noticed in the clan. She likes it that way though. she loves to hunt and isnt the best fighter in the clan. she's very tomboy and hates it when the toms swoon over the girlier shecats and pay no attention to her. She and Crowtalon had been best friends for years. She wants a mate and kits, and is in love with Reedwhisker but he doesn't even know she exists.
Crowtalon- a sleek dark black tom with brilliant dark blue eyes. He and Willowpool have been best friends since they were kits. Hes always had her back when she needed it, and was always there when she needed a shoulder to cry on. but then one day he had to sit there and watch as the tom Willowpool was in love with dumped her and flew the coop. of course, he was there for her and that day everything he saw in her changed. he is in love with her, but she doesnt see it. she doesnt see him in the same way which makes him almost desperate. He is also an underdog, but almost all the shecats notice him and find him attractive.
Firelily
Firelily is a beautiful dark ginger she-cat with green eyes. She was a rouge before joing BreezeClan, and she still gets into arguments over prey and other thing with her Clammates. Firelily's pet peeve is when other cats don't clean up after themselves or blame others. She wants a mate and kits badly, and has no family. She really likes Tigerfang.
APPRENTICES
Windpaw is a white tom with steely blue eyes. His sister is Hazelpaw and he has a crush on Waterpaw. His dead parents named him Windpaw because he is so much like their ancestors from WindClan.
*mentor is Spottedstar*
Hazelpaw is a tortoiseshell she-cat with light blue eyes.
Her brother is Windpaw and she is looking for a mate whe she gets older.
(picture was messed up, so I took it off.)
Waterpaw is a pretty gray she-cat. She was found near dead on the ThunderPath, and was nursed back to health by Badgerstripe. She is very bubbly and has a slight crush on Windpaw.
Graypaw- a silver and dark grey mottled tom with handsome green eyes. He has a lean and muscular build and also has a crush on Waterpaw.
*mentor is Thunderstrike*
Larkpaw-a swift, sleek, and beautiful dark ginger she-cat with light amber eyes. It takes a lot to make her sad and she is very light-hearted. She wants a mate and to have kits someday.
*mentor is Ashstripes*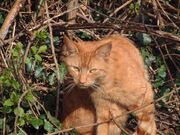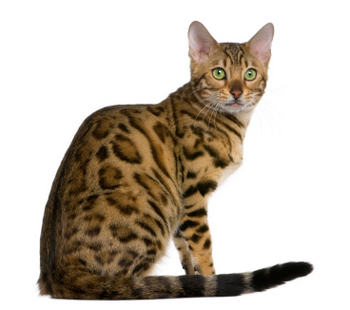 Bramblepaw is a dark, short-furred tom cat with stony grey eyes. He is handsome and very protective of his 'adopted' sister, Ivorykit. He is a very fun can to be with, but when he's angry, he gets scary.
Riverpaw- a smart, lithe, gray and white she-cat with pale green eyes. She was a rogue, living on her own since she was a kit. She never knew her family but would love to have one of her own. Her mate is Graypaw and her kit is Brookkit.
KITS
Icekit is a white she-kit with ice blue eyes. She wants to be a medicine cat apprentice but also wants to be a warrior.
Shardkit- a smart, cunning, strong and handsome tom. He has a black pelt with pale blue eyes. He is eager to learn and has a slight crush on Icekit.
Firekit
Firekit is a spunky dappled orange she-kit with blue eyes. The only way she resembles her father, Ashstripes, is her blue eyes, and she is utterly alike to her mother, Spottedstar, in her personality and fur color. Her sister is Swiftkit and her brother was Lionkit.
Swiftkit
A beautiful gray she-cat with sparkly blue eyes. Her parents are Ashstripes and Spottedstar and her sister is Firekit. She would like to pursue the roll as medicine cat. Her sister is Firekitand her dead brother is Lionkit. She misses him alot.
Shadekit is a gray tabby she-kit with gray eyes and light colored paw. She is shy and quiet, but if she knows you well she is brave and outspoken. She kinda likes Shardkit, but is too shy to admit it.
Ivorykit is a sweet, smart and small kit who is pretty and quite quiet, however, she talks a lot if you get to know her. She is a long-furred grey she cat with dark blue eyes when she is in a pensive mood, or when she's angry or upset, and turn green when she's in a good mood.
Lionkit RIP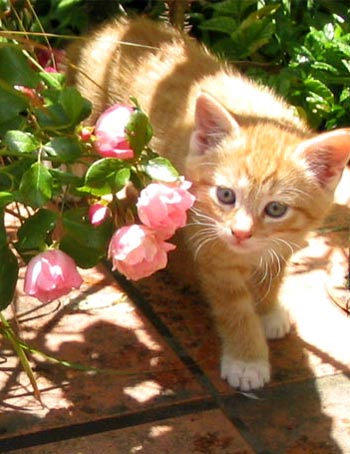 Lionkit is a sweet and calm tom. He likes Shadekit, but knows she likes Shardkit so he stays away. His sisters are Swiftkit and Firekit and his parents are Ashstripes and Spottedstar.